A Guided All-Women BWCA Canoe Trip Exploring the Life and Times of the Inspiring Root Beer Lady of Knife Lake
June 22 - 26, 2021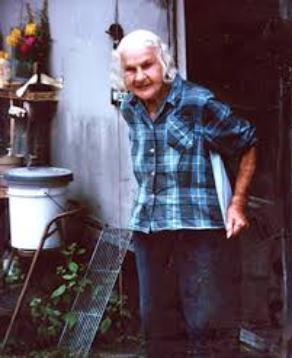 Paddle the legendary canoe route to the former home of the last legal non-indigenous resident of the BWCA and learn about this rugged woman's life of operating a wilderness fishing resort.
Dorothy lived on the Isle of Pines on Knife Lake for more than 56 years where she paddled, hiked, fished, skied and snowshoed this pristine area, until her death in 1986. As a result of the BWCA float plane ban ordered by President Truman in 1949, Dorothy could no longer have her wooden crates filled with glass bottles of soda flown in. She began brewing and selling her own homemade root beer to passing canoeists, and became known fondly as "The Root Beer Lady".
You will visit the museum of her original cabins which were transported out of the Wilderness by dogsled and snowmobile, as well as paddle to the original location of the cabins on Knife Lake.
Jesse Edberg, the executive director of the Dorothy Molter Museum in Ely, will join this canoe trip and share colorful stories from Dorothy's life. This trip celebrates the life of one of the strongest female outdoorspeople of the modern age. This is a professionally guided trip with a limited enrollment of only seven participants.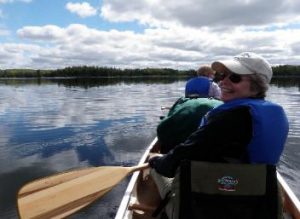 About Your Guide
Your guide is Doris Kolodji. Doris first met Dorothy Molter as an 8th grade participant on a Girl Scout canoe trip in 1972. As Doris transitioned to leading groups of girls and women in the wilderness, she visited Dorothy on her island regularly over the years. Doris says that instructions were always given that "when we went to Dorothy's we were to mind our manners because we were going into someone's home. Dorothy appreciated the respect we showed, and soon she looked forward to us coming as much as we looked forward to seeing her."
During four days on the water, expect days of both travel and base-camping. You will explore the clear waters of Knife Lake, and you may take a day trip to a scenic overlook. There is also time to rest, relax, and, if you'd like, fish.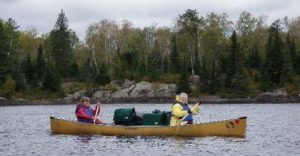 Each day will bring new experiences and sights that could include waterfalls, wildlife, towering old growth white pines, and beautiful Northwoods surroundings.
Sign up by yourself, or bring along a friend. We look forward to heading out into these beautiful woods with you!
You will make new friends and meet interesting people. Our guests respect each other as individuals and work together and learn with one another as a team on this trip.
Dates: June 22 – 26, 2021 Price: $795 per person

The price of this trip includes:
Four days and three nights fully outfitted and professionally guided BWCAW trip to Knife Lake and Dorothy's former islands.
Motorboat tow to the start of the no-motors zone of the BWCA to start and end the canoe trip.
Copy of "Dorothy Molter: The Root Beer Lady of Knife Lake," signed by the author
Membership to the Dorothy Molter Museum.
Private tour of the Dorothy Molter Museum.
All BWCA permit fees and guide fees.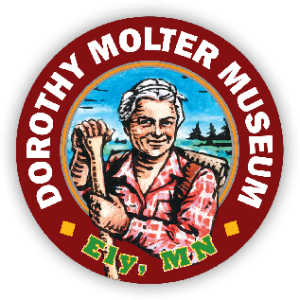 Maximum group size is seven participants. Minimum group size is four. Optional economical bunkhouse lodging may be available before and/or after this trip for an additional charge.

Meet at our shop at 2pm on June 22 for your group orientation followed by a tour of the Dorothy Molter Museum. Early the next morning, a shuttle will drop you and the canoes and gear at a Boundary Waters entry point near Ely, MN. The group will return to Ely by about 3:30pm on June 26.

Click here for convenient online trip registration. When registering online, indicate your entry point is the Dorothy Molter Experience trip, and provide your name in the Trip Leader field. The deposit requirement for this trip is half of the trip price. Due to the extremely limited group size, the deposit is not refundable and not transferable to a different year. We suggest considering independent travel insurance due to the nonrefundable nature of this deposit. Final nonrefundable payment is due 30 days before the trip.