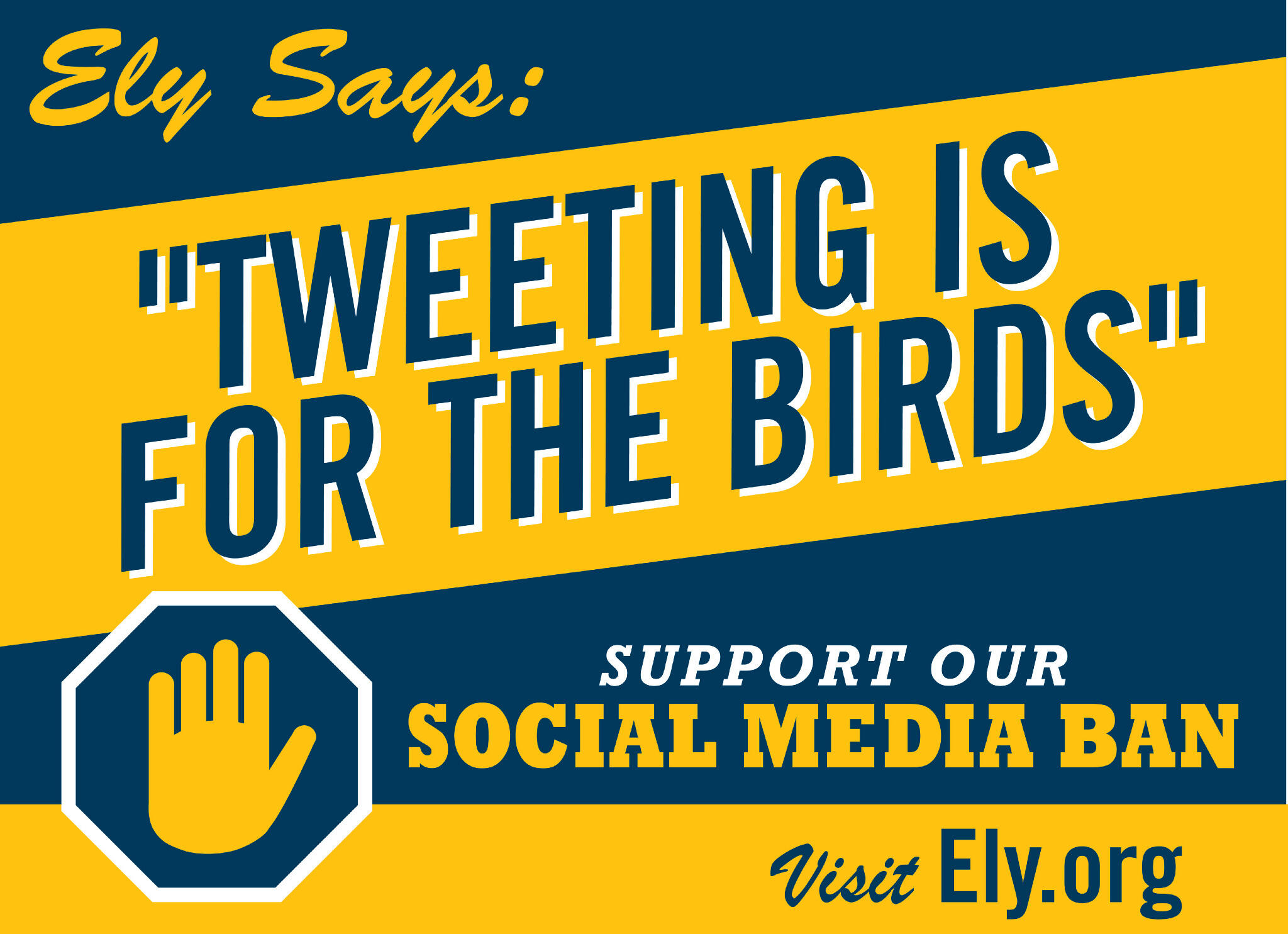 Measure aims to get people outdoors, where the air is clean — and only the birds tweet
ELY, MINN. — April 1, 2013 — Today, the Northern Minnesota town at the end of the road, Ely, Minnesota, has cut off access to social media within its borders. Ely city officials made the decision to ban social media in all its forms — including Friendster, MySpace and Google+ — to encourage visitors to look up from their handheld screens and enjoy the real outdoors.
Unnamed local officials hint the ban may be extended to all electronic devices in and around Ely — the gateway to the Boundary Waters Canoe Area Wilderness (BWCAW). The area boasts pristine wilderness, crystal clear lakes and small-town charms that one must see to believe, and not just in a YouTube video.
"The only thing online here is a fish. And why would anyone need Pinterest?" says Ross Petersen, Ely's mayor. "We have a big bulletin board over at the grocery store for that sort of thing. Or the Twitter? We have at least a hundred forty characters right here, living in Ely. And don't even get me started on the kids listening to their Zunes."
Tweeters, posters, pinners, fans and hashtaggers have responded to the news swiftly, posting their reactions to the measure on the internet. However, no one in Ely is countering — or frankly, even cares. "We've got a million acres of exclusive content, and hundreds of sites you can visit — in person," adds Petersen.
Sales of ink pens and real paper tablets have reportedly spiked in area stores.
There's plenty of non-electronic fun in and around the water this summer when you travel to Ely to visit in person. For more information on Ely, named "Coolest Small Town in America" by Arthur Frommer's Budget Travel; and to book a vacation that's less than four hours from the Twin Cities, please drop by the city, write away for brochures from the Ely Chamber Offices, or call (on your landline) 1-800-777-7281.